Ingredients
fresh and seasonal
Nature is well made
A selection of organic plants that develop the principles your skin needs during the season. These plants live and protect themselves from the barometer changes that our skin undergoes. The essential vitamins, trace elements and fatty acids of seasonal plants correspond to the need of the skin at that time.
It's like feeding from the inside.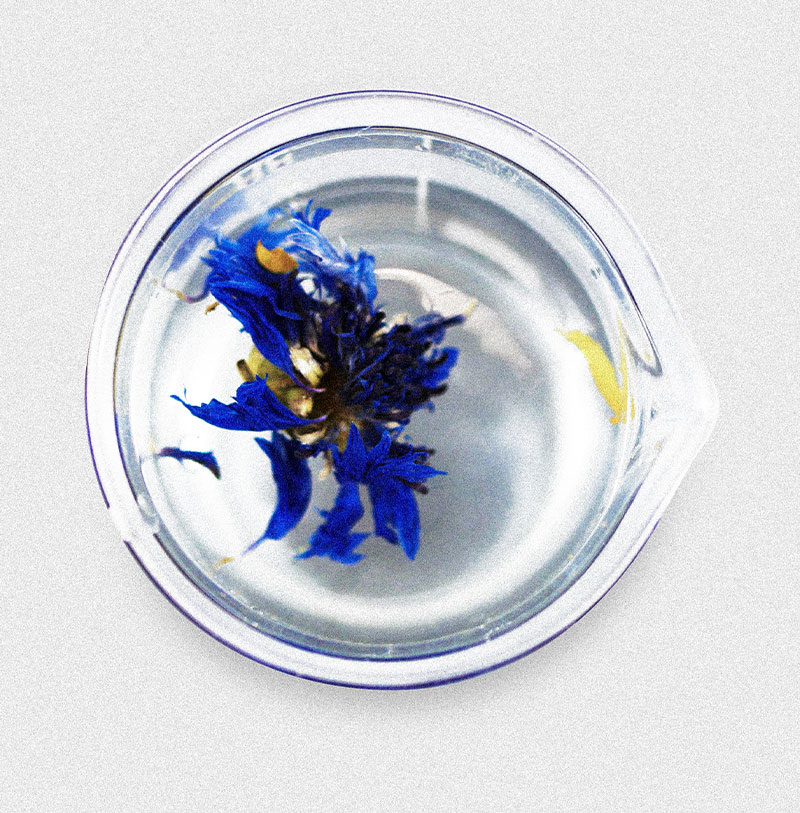 Oils
Our vegetable oils are pure. They come from seeds or nucleus of oilseed plants grown in organic farming in France. Our vegetable oils are extracted by first cold pressure, an ancestral method that allows them to preserve all their virtues. Naturally rich in essential vitamins and fatty acids, our oils are a pure concentrate of active ingredients and effectively nourish our skin.
Oily macerats
Our oily macerates are obtained by solar maceration. The flowers, leaves or roots of a plant are macerated in 100% organic vegetable oil in the sun for 40 days. The heat and time allows the active ingredients contained in the plant to diffuse in the oil. The plants we use to make our macerats are wild or grown organically. They are harvested at maturity, when they are full of assets. The macerat is then cold-filtered to store only the precious liquid, which is concentrated in essential vitamins and fatty acids. Pure and active, our oily macerats nourish our skin effectively and naturally.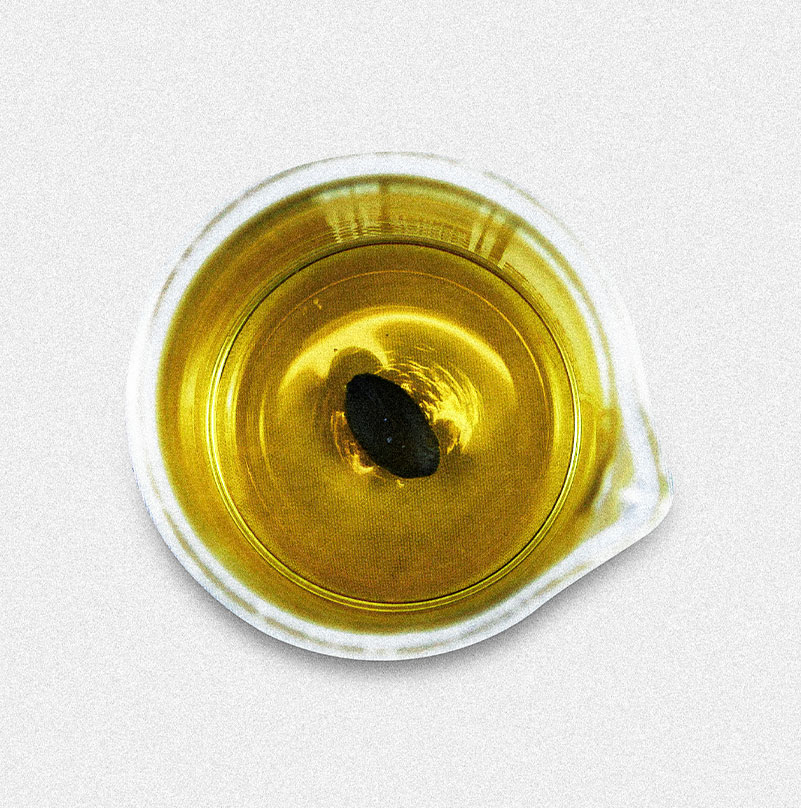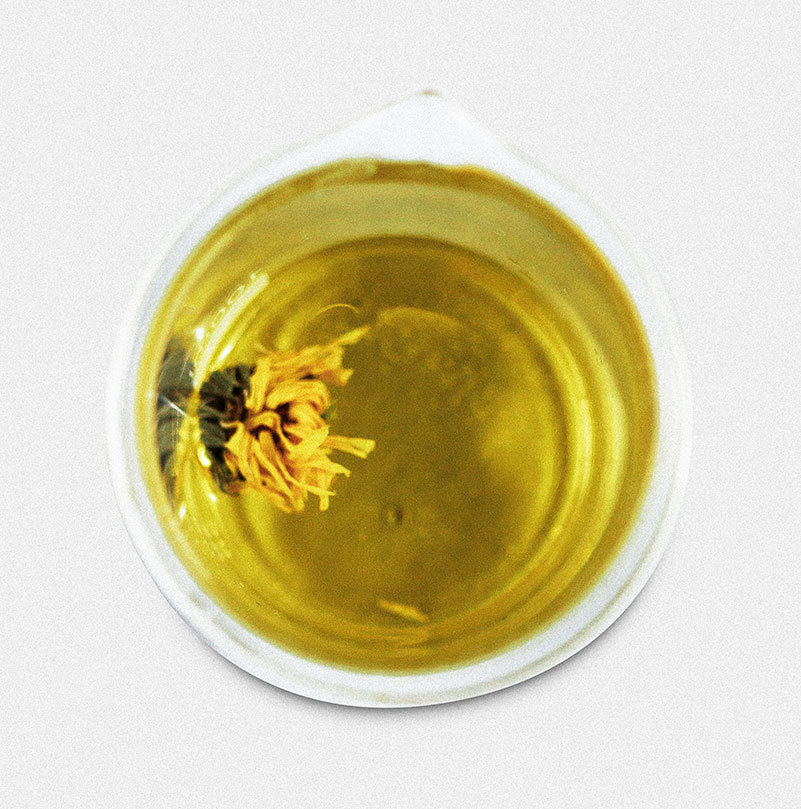 Hydrolats
Hydrolats are the co-product of essential oil. Less concentrated in active ingredients, they are softer and can be used by everyone on a daily basis. Our hydrolats are obtained by distillation with water vapour, an ancestral method that preserves all their properties. The plants we use are wild or grown organically. They are harvested at maturity, when they are sipped with minerals and trace elements. Our hydrolats that are extracted from them are naturally very concentrated in active molecules and thus respond effectively to the needs of our skin with gentleness.
Beeswax
The wax is secreted by the bees during the construction of honeycombs. It is used to homogenize the oils, hydrolats and macerates of the Raw Matter cream and forms a protective film for the skin. The beeswax we use is yellow and of biological quality, without pesticides and chemical treatments. We are building a lasting partnership with beekeepers who love their bees. Their hives are located in a French regional nature park. The purification stage is carried out in our laboratory. This cooperation allows us to obtain the best quality of untreated organic wax and to guarantee an additional income to men who care for nature.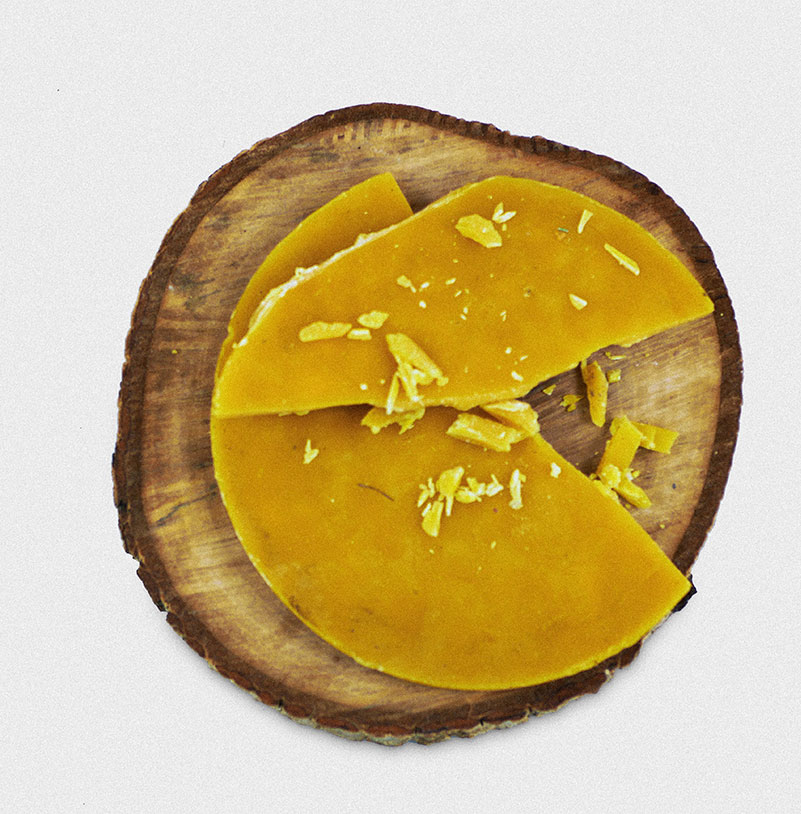 Functional Ingredients
of natural origin
XANTHAN GUM AT 0.5%
Naturally, Xanthan Gum is the result of the fermentation of wheat extract by a bacterium naturally present in our environment. It ensures the stability of our creams. At Brute Matter, xanthan gum is of food grade, guaranteed without GMOs. Our producer also provides the chefs for culinary use.
ROSEMARY EXTRACT AT 0.1%
It is an extract of Rosemary leaf in Sunflower seed oil. This natural antioxidant helps preserve our oils from oxidation.
CALCIUM HYDROXIDE AT 0.5%
Calcium hydroxide is used to develop our make-up remover liniment or treatments, a traditional formula for cleaning babies. Mixed with our hydrolats, it is used to prepare lime water after dissolution and filtration. Liniment is mainly composed of lime water and vegetable oil.
Mention "FOOD GRADE"
Almost all of the ingredients we use are edible (indicated on our bottles by a food grade). However, our care has an external use and has no food purpose. They serve to care for and nourish our skin from the outside, just as a healthy diet will take care of your body from the inside out.