Cosmopolitan - April 2020

Discover the green CV of Annabelle, creator of Raw Matter. "I was a little out of my sense when I started studying organic and byodynamic farming. I needed to take root in something concrete and familiar: the earth. » « ... I imagined simple treatments, able to meet the essential needs of the skin. »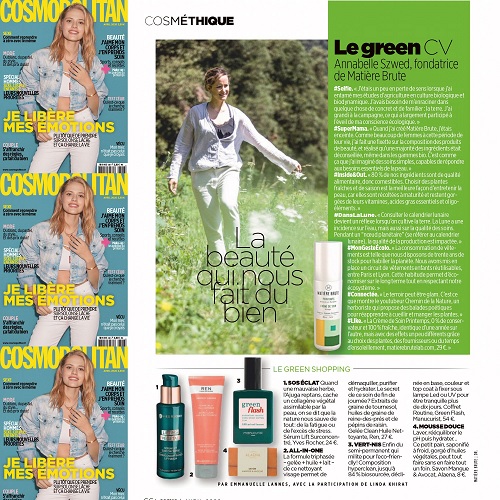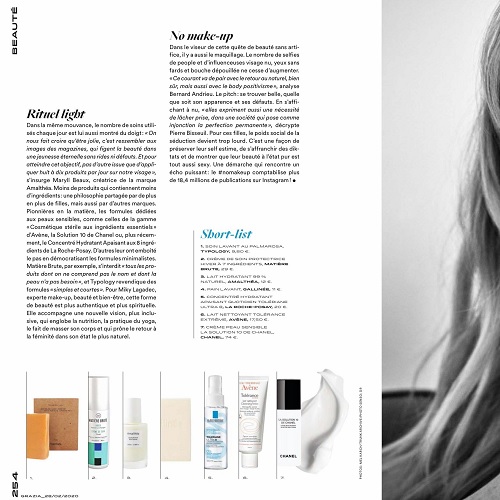 Grazia - February 2020

"No soap, no shave, no make up. More and more girls are resisting. Symbol of female empowerment or the slowlife generation?". Brute Material is in Grazia alongside Avene, La Roche Posay, Chanel. . . .
Gala - February 2020

Brute Material is in Gala with its "oils for every need, for every tempo, supernourring, with a strong greedy potential". Your skin feasts every season.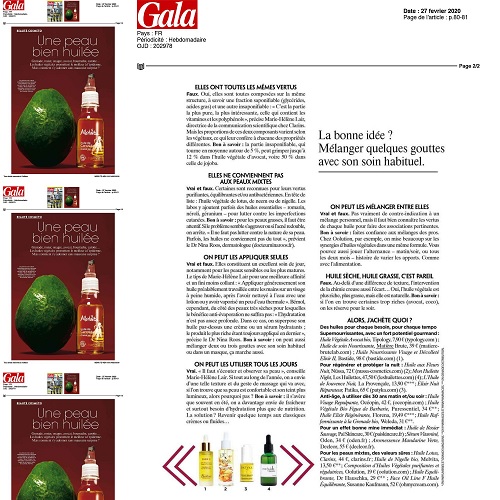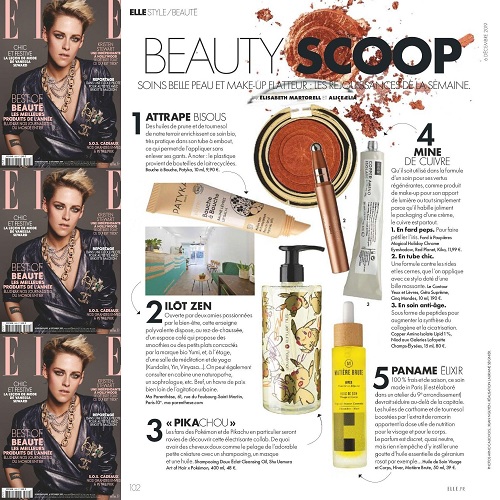 Elle - December 2019

Brute Material is part of Elle France magazine's "beauty scoop" selection. Our Winter Care Oil presented as "paname elexir" should "seduce beyond the capital" with its "safflower and sunflower oils boosted by rosemary extract bringing the useful dose of nutrition for the face and body".
Here - December 2019
"Based on the realization that the condition of our skin is often a reflection of our health and inner well-being, Annabelle decided to create Brute Matter, simply drawing inspiration from her diet." Brute Material is part of the selection of 5 brands made in France that make the buzz according to Here.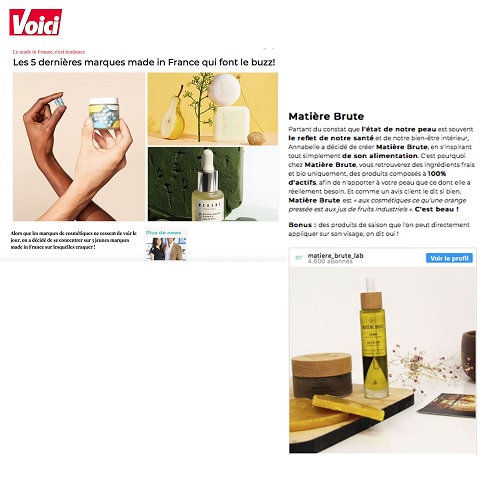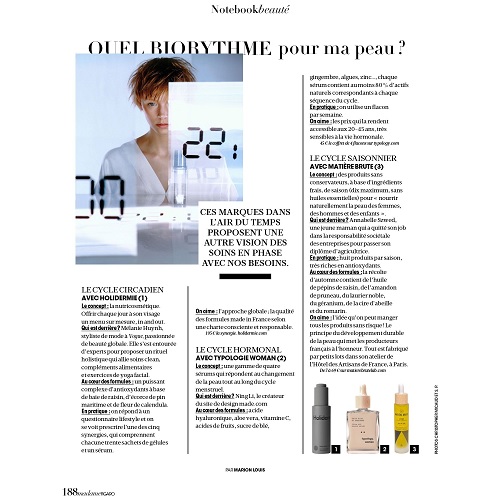 Madame Figaro - October 2019

"We like the idea that we can eat all products without risk" Brute material presented in the selection by Madame Figaro of brands in tune with the times offering "another vision of care in line with our needs".