Departments of our producers and partners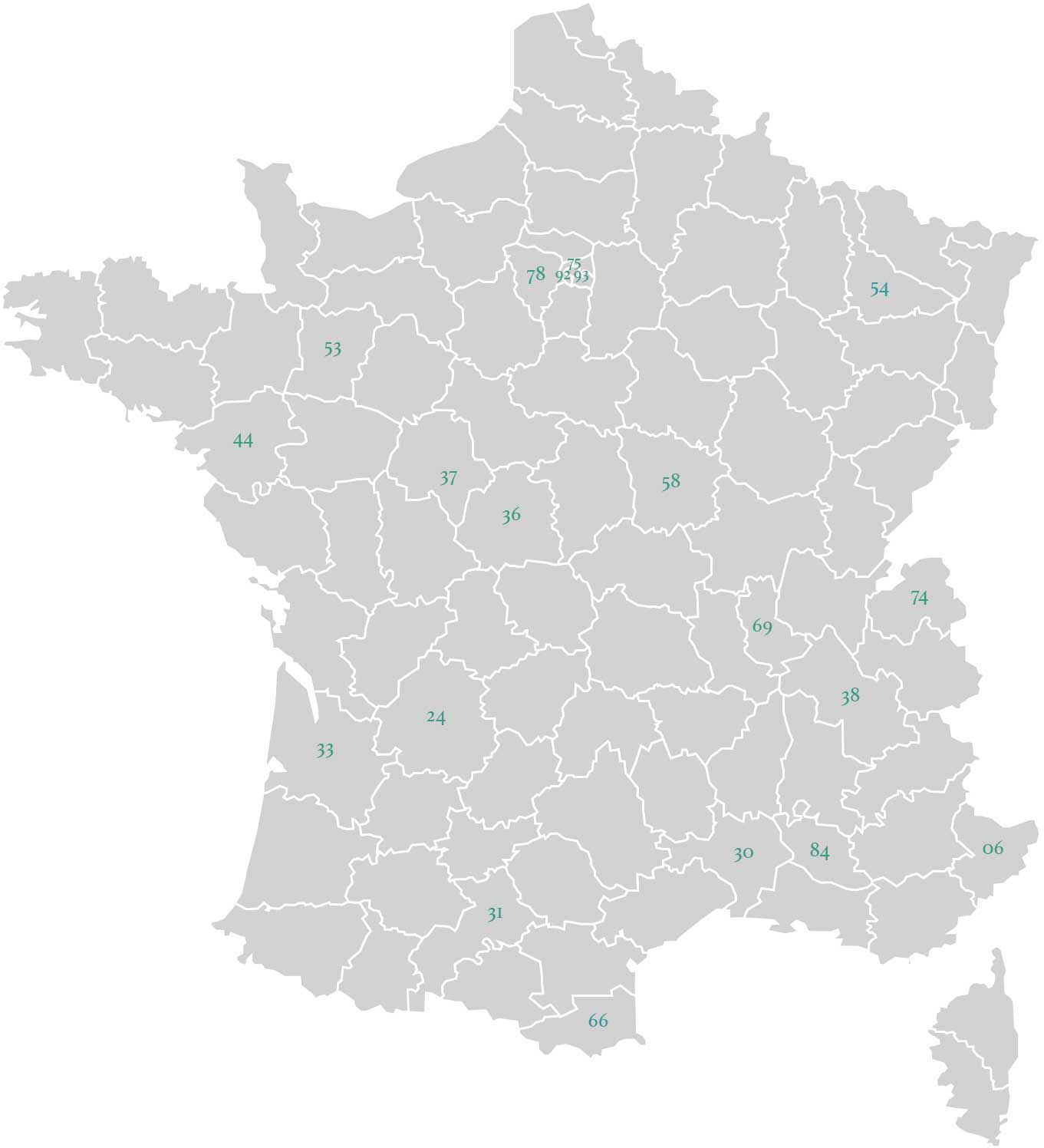 For Matière Brute, this is essential: nature is well made. It optimally meets all the needs of our skin.
In search of our raw materials, the selection of our producers is at the very heart of our mission. We promote sustainable agriculture on a human scale which advocates an economic and social balance for everyone. Biodiversity, the polyculture of our land, the life of the soil, the quality of water and air with the use of few inputs without using chemicals, are among our main concerns. We exclusively forge French partnerships. At all levels, we promote direct contact, development hand in hand, decent remuneration, and short circuits. Anxious to provide quality, traceability and transparency, it is with a demanding charter that we went in search of our partners, true guardians of our terroirs.
Didier is our partner producer of organic grape seed oil, food and cosmetics in the heart of Anjou.A noble antioxidant oil used in most of our fall skincare whose effectiveness is particularly due to the fact that the raw material has passed. in expert hands, those of Didier, a passionate nature and innovation enthusiast. Committed to supporting peasant common sense, Matière Brute is proud to work with passionate farmers like Didier.